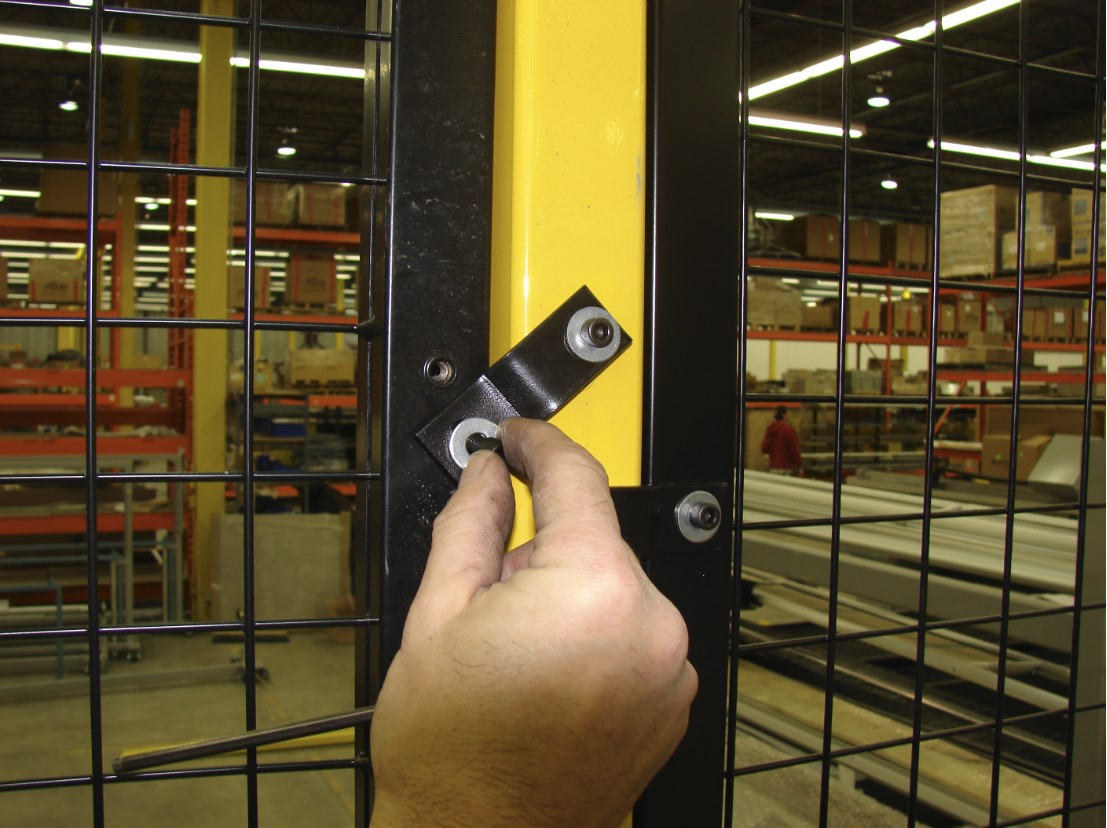 360 Guarding panels are built to last and are extremely easy to install and remove. Our unique machine guarding design allows quick alignment and provides stability to give you one hand free for mechanical adjustments. Fast and Easy is fastening with two socket head screws.
Each standard panel is built using split seam tube to allow the mesh to be completely inserted before welding. This eliminates exposed wire edges and dramatically improves safety and enhances it's appearance and durability.
Machine guarding needs to work in your application. Please take a look at the available options and we will build the panels to protect your work area.
Colors (Standard Black)
Fillers
Sizes
Cutouts
Frame Material (Split seam standard)
Nutsert (1/4-20 Imperial standard)