COMPLETE SAFETY SOLUTIONS FOR THE MANUFACTURING INDUSTRY
360 Guarding Ltd. is an innovative safety guarding supplier that offers turnkey solutions to safeguard your business. We pride ourselves on our ability to listen to our customers, understand their objectives and deliver solutions that meet or exceed expectations. Our goal is to achieve your goal — meeting all safety compliance while maximizing productivity.
At 360 Guarding Ltd., our strength is in our extensive experience designing and integrating complete safety solutions for various manufacturing environments and applications. Using this knowledge, we can ensure that all relevant safety codes are incorporated into each of our designs. This will provide you with peace of mind that comes from knowing your 360 Guarding Ltd. solution will meet all required safety standards, but not hinder the operator's ability to do their job.
What 360 Guarding Ltd. offers your business
Whether aviation, manufacturing, automotive, food, packaging or mining, we can customize a solution specifito your business safety needs. We are here to ensure that you work efficiently, and safely. Our solutions can include any combination of the following, depending on your requirements and budget.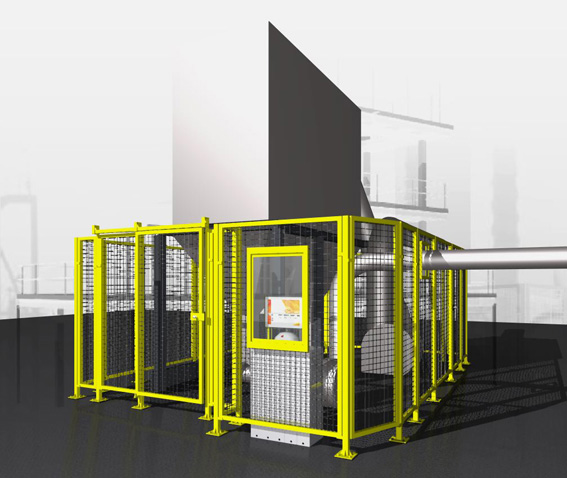 With a complete in house design staff,professional fabricators and skilled installation millwrights and electricians, 360 Guarding will ensure that all safety systems are installed to meet CSA regulations.
Workplace safety is everyone's responsibility. CSA Z432-04 states that a company must protect persons from the hazards arising from the use of mobile or stationary machinery. Guarding your equipment will prevent injuries and accidents and enhance the safety of personnel. We encourage you to take advantage of our superior product and guarding expertise to make your workplace safe STARTING TODAY.